We say that goodbyes bring us closure, but does closure even exist? We think about it a lot ever since Amy Carlson left the Police drama series 'Blue Bloods' after almost a decade of portraying the role of Linda Reagan. The events are no news as it is well over 3 years since the events came to pass, leaving not just the viewers but even a few cast members in shock.
We are bringing the entire ordeal back after around 3 years because there are new updates to the case. Aren't you the least bit curious about what Amy Carlson is doing after the show or where she is now? Well, read all about it in the article below.
Amy Carlson's Character in 'Blue Bloods.'
Amy Carlson, like most of the leading characters in 'Blue Bloods,' was part of the original cast of the show since it was released in 2010. In season 1, her character Linda Reagan was initially only a housewife and stay-at-home mom. Thus, she was only limited to a guest star role in the first season.
However, the character went through much more development in season 2 and became a recurring character since.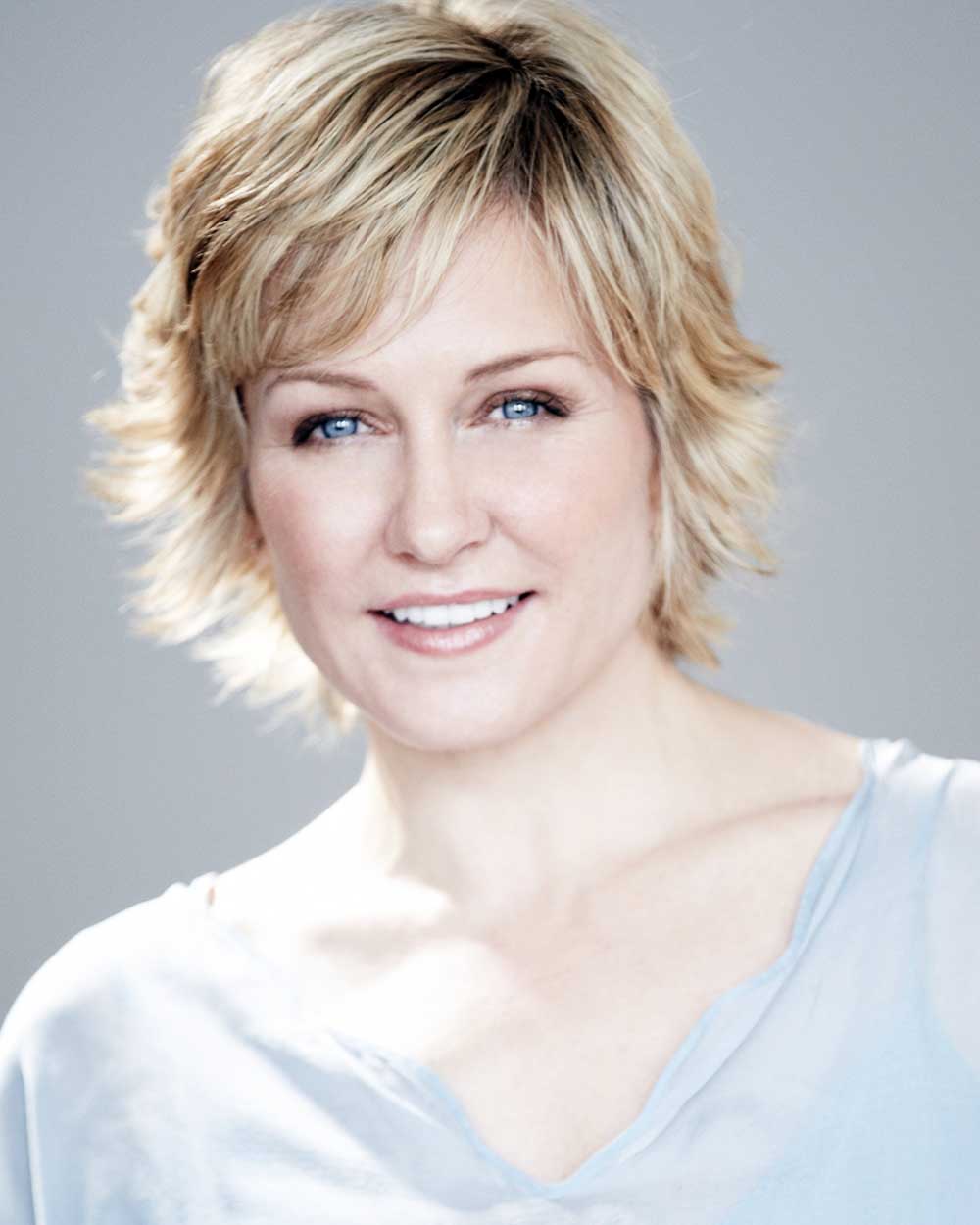 In season 3, Linda resumed her career as a nurse at St. Victor's Medical Center. Since, then Amy Carlson has become the main objective of the series storylines countless times, including two brushes from death in the past. Once in season 5, when she was shot by a juvenile gangbanger on mistaken identity and before that, she was also a victim of a mugging.
She was able to survive the dangerous encounters but could not do it again in season 8. Linda died in a Helicopter Crash while tending to a patient brought in through an emergency air-lift.
After her death, recent developments in season 9 hint that the helicopter crash was not an accident but a deliberate action of a Mexican cartel hitman, Panther, as a means to hurt her husband, Detective Danny Reagan (Donnie Wahlberg).
Why did Amy Carlson Leave?
The first thing that came to everybody's mind seeing Amy Carlson leave Blue Bloods was that the show decided to say goodbye to her. However, it turns out that it was Amy Carlson who quit the show for personal reasons after almost 8 long seasons and over 7 years of portraying the role of Linda Reagan.
She wrote an emotional Instagram post expressing her farewell to fans, and the Blue Bloods cast writing,
"My heart is full of gratitude to each of you for your generous support of me and my character for the last seven years of Blue Bloods — Linda Reagan. I have been touched by your compassion and enthusiasm. I loved playing Linda… I'm proud of my contribution to building this series. I'm so grateful to CBS and the Blue Bloods cast and crew. Mostly, I am grateful to the fans who have supported me and the show."
Amy Carlson would later speak about how her character, Linda meeting her end caught even her by surprise.
"I feel badly that she dies the way she dies." she said, "I did not know they would do that, I was surprised. I wouldn't have done that," she said to Deadline.
Is Amy Carlson Returning to Blue Bloods?
While it is not healthy to remain optimistic about things one knows little about, we think there is a good chance that Amy Carlson may return as Linda Reagan. Amy herself was very keen on returning as a "flashback" to give closure to her fellow co-stars or the Reagan family, the viewers, and herself.
Much later, she would also tweet a very vague set of questions that gave out not just a hint that her character's death was not accidental but also that she may be secretly alive. Read the tweet below;
Get the @Kleenex… One man killed another's wife, now that man helps his wife's killer find who killed the killer's wife, whose wife will be next? Or is the first wife really killed? New things to ponder… On an all new Blue Bloods…. 🤔 https://t.co/gzOVtlVBBJ

— amy carlson (@TheAmyCarlson) April 12, 2019
Her "Or is the first wife really killed?" is raising everybody's eyebrows, which is an obvious hint that Linds may be alive. Well, her return has yet to come, so all we can do is wait some more to find out for real.
What is Amy Carlson Doing After Leaving Blue Bloods?
Amy Carlson took a considerate leave from her career after exiting the CBS series. She only made a return about two years later in TV with a guest appearance in an episode of the 2019 TV series 'The Village.'
She played the role of Julie Tucker. The series has the name 'The Village' as it follows a group of New York City residents of the same apartment building who have somehow become close friends and even like family in an otherwise distant city and world.
TV Line even describes it as, "This Is Us in an apartment building,"
Furthermore, Amy Carlson also took on a more important role as Amanda Pressman, a recurring character in the Netflix teen drama series 'The Society' later that year in 2019.
The Society follows an interesting story where a group of high school teens returns from a camping trip to find the rest of their town of West Ham, Connecticut completely lost from existence.
The group can neither contact the outside world nor get out of the town because of a mysterious inescapable woods that covers their location. In such a mysterious setting, now the teens have to survive somehow and form a society amongst themselves.