The chicks have to leave the nest someday, and the birds may not be creatures capable of getting emotional, but we certainly are. It doesn't even have to be real; seeing it in TV shows is enough. Blue Bloods has become one of our favorite police dramas to binge on, so excuse us for being a little upset since it may not just be one character leaving the series.
We are talking about one of the youngest cast members, Tony Terraciano, who plays Jack Reagan that may be leaving Blue Bloods cast very soon. Why is he leaving? Find out along with Tony Terraciano's net worth and bio.
Is Tony Terraciano Leaving Blue Bloods?
Tony Terraciano undertook the character of Jack Reagan in the CBS cop drama since 2010 when he was simply 8 years old. An entire decade later, fans saw Terraciano grow as the character and become an inseparable character in the series.
In these 10 years, Tony has had to bid farewell to the departure of many fellow co-stars, most importantly his on-screen mother, Amy Carlson, who plays Linda Reagan.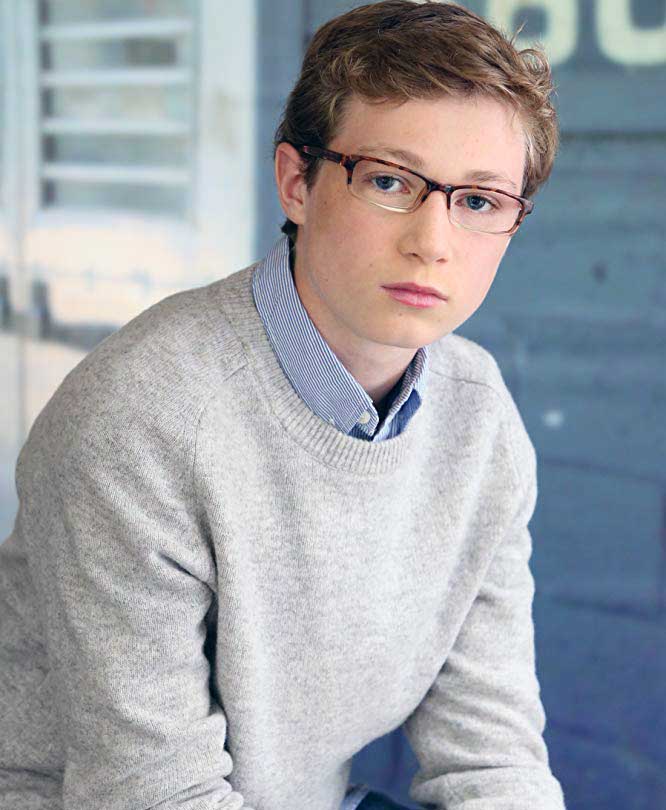 Linda had grown quite fond of Tony and his reel and real-life brother, Andrew Terraciano. So, when Carlson left the show back in late 2017 and her character, Linda, died in a helicopter crash. Recently, Sami Gayle, who plays Nicky Reagan, Jack, and Andrew Reagan's cousin sister, also are giving off the idea that she will be leaving the show as Nicky plans to move to San Francisco for a new job.
Why is He Leaving?
Jack Reagan is also currently a sophomore in college and will be graduating soon. Likewise, Tony is also a sophomore studying faraway at the Vanderbilt University in Tennessee. Maybe he will follow his sister's footsteps and leave the Reagan family nest.
Like most young actors, Tony does struggle with balancing his career and personal life. Despite his parent fully encouraging him, he was still moving between New York City, New York, and Pelham, Alabama, for home and work.
"Me and my friends, we really all do the same thing except I'm out once a week and I just have to kind of catch up on homework," Tony said in a 2016 interview.
He even missed 4 episodes in season 8 due to personal reasons but could not miss out on the symbolic Reagan family dinner. Balancing his education and career must now get twice as hard that he is a college student. At this point, we can only hope that Tony remains with the show for a couple of years more, but nothing is for certain yet.
Tony Terraciano's Net Worth.
Tony Terraciano's net worth is pretty outstanding, given his young age and a small career. Terraciano began his career as a voice actor for the cartoon series, 'Chuggington' in 2008, which ran until 2011. It was a cartoon about trains which ran on the BBC Children channel. He gave Wilson's role in the cartoon series in its spin-off series, 'Chuggington: Band Quest.'
His first screen role came is a short movie 'Nonna Tell Me a Story: Lidia's Christmas Kitchen' in 2010 as Ethan. He got his breakthrough role as Jack Reagan in Blue Bloods in 2010 and presently plays the role.
Even the child actors make a decent salary, but Tony has ongoing profitable projects in his career, and at 20 years old, he is already an adult. We project Tony Terraciano's salary to be over $50,000, and thus, his net worth must be approximately $100,000.
Tony Terraciano's Dating Life.
Tony Terraciano keeps his dating life too secretive for us to know if he has a girlfriend or not. However, to stay on the safe side, let's consider that he is single.
Tony Terraciano's Age & Birthday; Meet his Family.
Tony Terraciano is 20 years old in 2020. He was born on August 20, 2000, in the USA. The 20-year-old was named after his father, Anthony Terraciano, and his mother's name is unavailable. He has 2 younger siblings; most of you know, Andrew Terraciano, who plays his younger brother in Blue Bloods as Sean Reagan. Andrew has a twin sister, Molly.
They all grew up in Pelham, Westchester Country, New York, where he went to the Pelham Memorial High school. He is currently studying at Vanderbilt University, a private college in Nashville, Tennessee.
Tony Terraciano's Wiki Facts.
1. Tony Terraciano is a very skilled lacrosse player. He played under #18 jersey in his high school and currently plays for his college at #22.
2. The 20-year-old stands at the height of 5 feet and 11 inches or 1.8 meters.
3. His real-life younger brother, Andrew, also plays his on-screen brother in Blue Bloods as Sean Reagan.